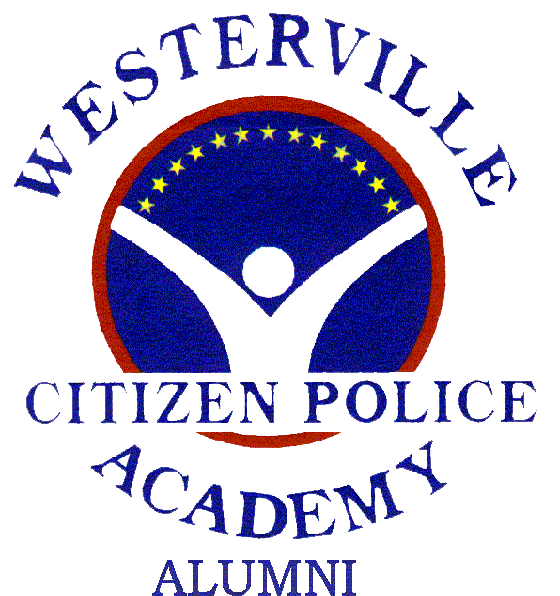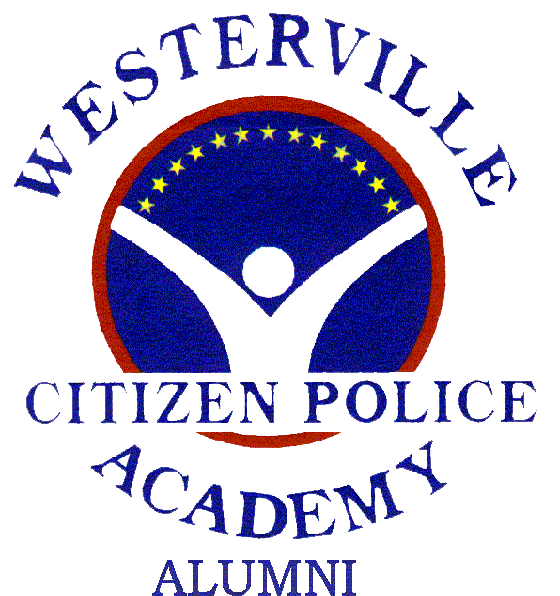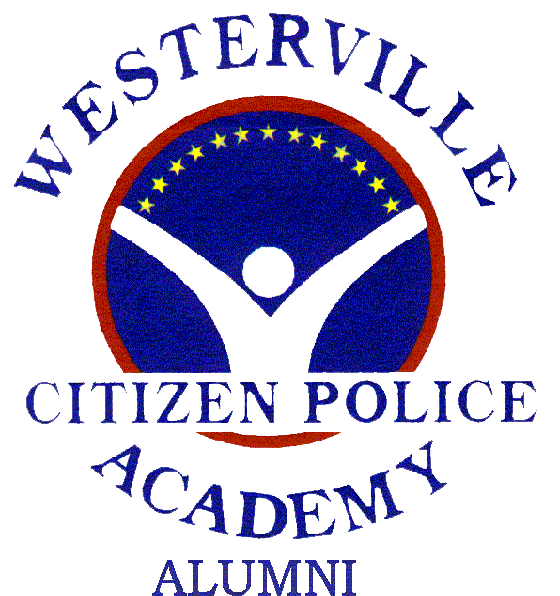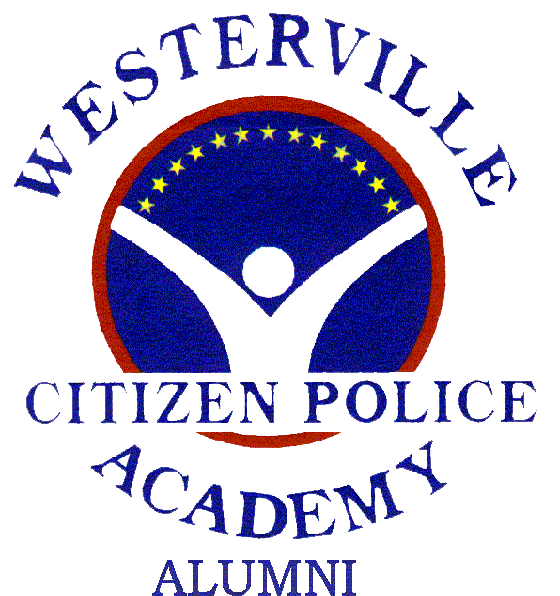 Westerville Citizen Police
Academy Alumni Association
Who We Are and What We Do-
The WCPAAA is made up of graduates of the Citizen Police Academy who wish to give back to our community by sharing the knowledge that they have gained while attending the Citizen Police Academy. We whole-heartedly support the men and women who serve in our police department. Alumni members participate in continuing education not only to benefit themselves but to help make their community a better place to live.
Alumni members are involved in many areas within the Westerville Police Department. The commitment and support that the Alumni Association gives helps the department to continue to grow and implement programs for the community at large. The following programs listed are just a few that have been established by the Westerville Police Department and the Alumni Association. The WCPAAA continues to log around 4000 volunteer hours each year.
Monthly meetings are held on the first Wednesday of each month in the Westerville City Council Chambers at 6:30 pm. Yearly dues are $25.00 per person or $40.00 per couple.
Additional information may be obtained by calling the Westerville Police Community Service Department at
614-901-6860.
WCPAAA Activities
4th Fridays (April-October)

SOS-Serving Our Seniors Day

Celebrate Officer and Staff Birthdays

Alumni Newsletter

Citizen Police Academy Facilitation

Cops & Kids Day

Saint Nick Program

Donations to Fallen Officers & Families

Fingerprinting Children for Parents

Framing Projects for Patch Collection & Recognitions

National Night Out

PALS (Puppets and Lessons on Safety)

Presentations & Hosting

Officer Retirement Wall

Ride-Along with Officers

Safety City

Showcase in Lobby

Speaking Engagements

Child Car Seat Technicians

Street Survival Scholarship

TAP (Terrorism Awareness Prevention) Presentations

Sexual Offender Tracking Assistance

Officer Trading Cards

Web Site

Bike Registration

Assist with SIDNE – Simulated Impaired Driving Experience
Click below to take a look at our other activities: